Nothing is worse than supporting a middle-of-the-pack NBA franchise. A team that is stuck without a star, but has the talent to fill out the bottom seeds of either the Eastern or Western Conference playoffs. One of those teams is the Boston Celtics.
The Celtics start training camp in three days, and they have failed to make a splash this offseason and acquire a star. Marcus Smart, Isaiah Thomas, Avery Bradley, Evan Turner, Jae Crowder, Jonas Jerebko, Jared Sullinger, Tyler Zeller, David Lee, and Amir Johnson are a nice core of players talented enough to make the playoffs, but not nearly enough to compete for an NBA championship. The Celtics need a star, or they will be stuck in NBA purgatory.
According to Joshua Bateman of hardwoodhoudini.com, 
"The most recent rumour is that the Celtics are going all in for Al Horford"
That would be a splash.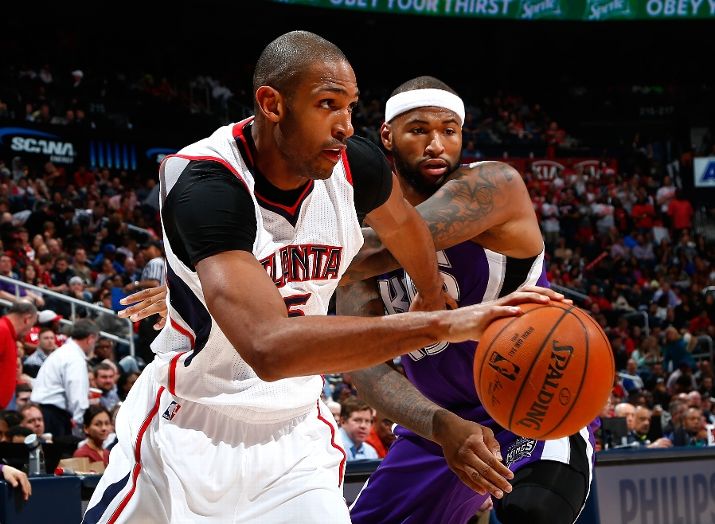 Al Horford is a versatile big man who has been a solid contributor to a Hawks team that has only missed the playoffs once in Horford's eight year tenure. The Hawks play team basketball, and that is what Brad Stevens brought to Boston. He is big, efficient, experienced, and exactly what the Celtics are looking for. 
Last season, Horford averaged 15.2 points and 7.2 rebounds per game and a career-low 1.3 turnovers per game, per ESPN.com. He was named to the 2015 Eastern Conference All-Star team, and helped the Hawks make their way to the Eastern Conference Finals. He has played in 64 playoff games, more than anyone on the Celtics roster. 
There is only one reason the Atlanta Hawks would trade Al Horford. Horford will be an unrestricted free agent at the end of the 2015-2016 NBA season, and there is no guarantee he is going to re-sign with Atlanta. He already told the Hawks he wont talk about a new contract until the end of the season. His return is heavier now than at the trade deadline. The Celtics have plenty of packages they can offer the Hawks.
The Celtics are loaded with young players, expiring contracts, and draft picks that Trader Dan could use in a deal. A trade would most likely include James Young, Jared Sullinger, and two first-round draft picks (2016 Dallas, 2018 Memphis). This gives the Hawks a young shooter, a versatile big man, and two extra first-round picks in their storage. The Celtics will explore a trade, but if they can't swing a deal, they will be buyers in the offseason.
Horford has a connection with the City of Boston. With Horford being a native of the Dominican Republic, he is close with Boston Red Sox slugger David Ortiz. Over the last week, Horford tweeted at Ortiz to congratulate him on his 500th career home run.
Congrats @davidortiz #500 Proud of you man! Just keeps elevating his game to another level. pic.twitter.com/jJArgtNmZY

— Al Horford (@Al_Horford) September 12, 2015
Earlier this year, Ortiz supported Horford in the All-Star ballot.
Vote my boy al horford for the NBA all star well deserved #nbaballot

— David Ortiz (@davidortiz) January 12, 2015
If anyone can convince an athlete to play in Boston, it's David Ortiz.
If Danny Ainge wants Al Horford, he can find a way to make a deal happen. He brings everything the Celtics need to the table. The Celtics are lacking size, experience, and efficiency, which are Horford's strengths. If the Hawks have any doubt on Horford's future, they have to trade him. The Celtics will be monitoring Horford until he signs his next extension.
Follow me on Twitter @AlecWalt